Yep, it's true. Three years after getting my driver's license (and saving some money), I finally broke my piggy bank and purchased my first car!
Buying a first car is an important task, so when I made up my mind about wanting to buy it, I started searching the market and made a list of possible models that were affordable to me. Such cars as the VW Golf, Opel Corsa, Renault Clio and Opel Tigra made part of my list. Then I stumbled upon THE car that I had forgotten about and that left me without any doubts about what I wanted to be my first car: the Ford Puma.
The first time I remember learning about the Puma I think it was in the Playstation game Gran Turismo 2, back when I was younger. The car is remarkably good looking for its time (and still is!) with its round forms and übber awesome puma eye-shaped headlights (new edge design).
On top of that, since they were only produced from 1997 to 2001, there aren't many Pumas circulating on portuguese roads, which made this car an even more interesting choice: I get to own a car that is kinda of "exotic" on the road.
Later I learned that Top Gear named it Car of the Year 1996.
So last week it was time to track down possible cars to buy and I was very lucky to find a Ford Puma in great condition for sale with the exact features I'd like it to have: metallic grey paintjob and arched alloy rims.
So we went to meet the owner and took a look at the car. Gosh, how beautiful it looked! It looked good and was working properly. It's a Ford Puma 1.4 with 90bhp. We analysed the car thoroughly and negotiated the price with the owner. Although the Puma is 11-year-old next November, it only has tiny defects like some scratches on some corners and some minor glitches (it's very normal for a car this age). Nothing that a couple hours of work won't fix.
So eventually I decided to bought it (**yey, I haz a car!**).
After driving it for a week now, I must say I made a good purchase. The sporty Puma rides smoothly, the engine really seems to have been well taken care of and it's a joy to take on the corners with it. In time we'll fix some of the minor scratches it has and some glitches here and there.
But I'm aware that "surprises" may appear. When it comes to cars you'll never know… but with or without problems, I really like my Ford Puma =)
I leave you with the cool 1997 Ford Puma advertisement which stars the very own Steve McQueen: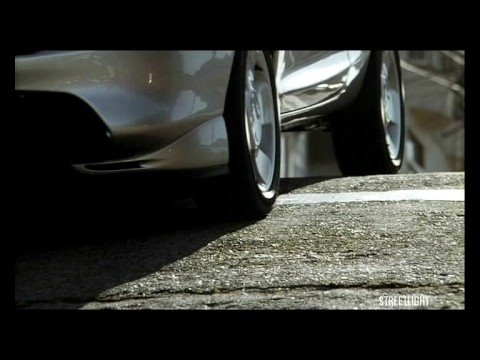 (the Steve McQueen scenes are from the movie Bullitt)
— edit: included engine CC and BHP.